Quality Bikes, Professional Repairs
As St. Louis' Original Used Bicycle Source, Recycled Cycles & Service specializes in quality used bicycles and associated equipment. Our prices are always lower than equivalent new-bike prices -- and any bike can be customized to suit your needs.
RCS offers professional repair services with full parts availability, too. Special orders? Call or e-mail your want list. We'll try to help you find that special item. (Please note the Recycled Cycles shop is open by appointment only.)
For more about Recycled Cycles, see below. The shop story is really a story about its owner, Paul Moskovitz. Facing a life change in the early 1990s, he followed his passion and established RCS.
About Paul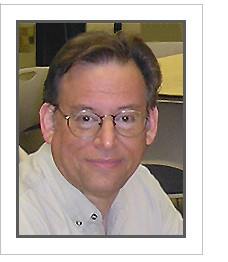 An Indiana native, Paul Moskovitz earned a bachelor of science degree in electrical engineering technology from Purdue University in 1980. After graduating, he moved to Missouri and applied his electronics skills at Emerson Electric, Honeywell Avionics and McDonnell Douglas. He tested and provided training on equipment for F-18, F-15 and B-52 aircraft.
Then, after a dozen successful years in electrical engineering, Paul faced a layoff in a flat employment market. What next? He chose bikes full time.
Paul had worked summers at bike shops to pay for college. There he learned the basics of bicycle sales and service, and how the bicycle industry works. As a Category 3 racer in Indiana, he "rode lots" and was even an extra in the award-winning film "Breaking Away."
Paul later co-founded the St. Louis-based Rockits Racing team and in the early 1990s honed his skills as the primary support employee for a local bicycle touring company. During this period, he also amassed a (still growing) cache of used gear and equipment.
Upon that base of knowledge and experience, Recycled Cycles and Service was created in 1992 to provide high-quality used bicycles and repair services for cyclists in the St. Louis area. Over the years, as bike trends and styles changed, Paul adapted and updated. As chief mechanic -- and everything else -- for RCS, he still applies a careful eye and touch to every bike sold or repaired.
"When I started Recycled Cycles, I saw a need for lower-priced, name-brand used bikes," Paul said. "I've tried to answer that need by maintaining high standards of workmanship while still delivering value.
"I am fortunate that many friends and supporters continue to return as customers. I appreciate their support and hope my new customers will also enjoy taking the 'recycled' route for their next bike or repair.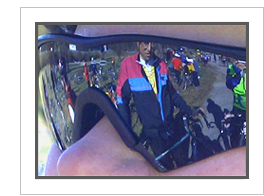 "Please contact me if you need assistance using this site or want to know more about used bicycles in general."
Paul likes bikes ... Along with many other lifelong cyclists, RCS' owner has a collection of bicycles. His favorites are handbuilt domestic models, as well as high-end racers produced in Europe and Asia during the 1970s, '80s and '90s. Paul speaks "Campagnolo," but he also has a Trimble mountain bike and a Hyper Cycle. Appreciating more modern technology, he currently rides a Scott carbon fiber road bike. (Some of the bikes "from the vault" may occasionally appear on the site. Watch for them!)